Delight your customers with the world's best eCommerce Site Search engine
and watch revenues soar 23-94%
Search, Navigation, Analytics & Merchandising
The

Future

of Infor's B2B Storefront is Easy

Ask &

mStorefront, view

here



Enhance the Storefront User experience
EasyAsk Studio puts the business user in control
Enhance the Storefront Shopping experience
mStorefront gives your site a 21st Century look and feel
See how EasyAsk enhanced Moda's site

here.
View the TUG Hosted Webinar- The Future of Storefront

Here
Intuitive, intelligent Natural Language Query, including Mobile Voice UX for BI/Analytics, CRM and eCommerce.
Simply TYPE or SPEAK your business question.
Mobile Voice shopping drives revenues and transactions up 70 – 140% in 90 days.
"While online e-commerce businesses can and do benefit from EasyAsk in the form of improved user experience, reduced visitor abandonment and fuller shopping carts, Gartner thinks BI/analytics vendors and developers should sit up and take notice. EasyAsk could be the missing piece for many."
Hundreds of customers are seeing the benefits using EasyAsk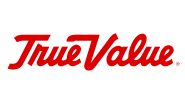 Introducing Concierge Service from EasyAsk - Working Together to
Maximize Merchandising and Minimize the Learning Curve
End-to-End Support featuring virtual assistance