The Future of Storefront is EasyAsk
Now that Infor has placed Storefront into 'extended maintenance' mode, the perception is that Storefront will no longer be enhanced. Nothing is further from the truth. EasyAsk has been the eCommerce search, merchandising and analytics engine within Storefront for over a decade and we will continue to enhance Storefront for the next decade. In fact, we're committing the company to extending the back end Search, navigation, merchandising and analytics functions by creating a dedicated road map for Storefront/EasyAsk.  

EasyAsk provides best-in-class search within Storefront
Continues to develop new features and functionality for eCommerce sites
EasyAsk is 2 releases ahead of the majority of current Storefront users
Immediately provide dramatic improvements in speed and performance, advanced AI search as well as advanced analytics and dashboards
An optimized EasyAsk/Storefront site will drive significantly more revenue immediately
Additionally, our concierge service is available, which seeks to improve conversion and revenue by analyzing and tuning your system
Can also enhance the UX for Storefront, converting your dated, B2B site into an exciting, B2C graphically advanced, responsive desktop, laptop and mobile friendly site
We're excited to announce Storefront Facelift from EasyAsk. Fully Responsive design, coupled with EasyAsk's AI/Natural Language engine can even provide a Mobile Voice Search experience. Your Storefront site is instantly one of the leading B2B and B2C sites on the market.  
Enhance the Storefront user experience
EasyAsk Studio puts the business user in control

Enhance the Storefront Shopping experience
Our Storefront Facelift gives your site a 21st Century look and feel
Storefront Facelift Features & Benefits
If you are using an Infor ERP system but are unhappy with Infor's Storefront, we can help with our Storefront Facelift. We can match the look and feel of your out-of-the-box, unresponsive, non-mobile Storefront site to your current front-end website.
Here is what you'll get:
Fully "Responsive" Storefront site that will work flawlessly on all platforms (Phone->Tablet->Desktop)
Full-Suite of Mobile and Web Services to transform your customer experience through innovative design and functionality
Responsive Web Design (RWD) that is compatible with Google's "mobile friendly" search algorithm updates
Create a consistent theme between Storefront and your existing Website/Branding Guidelines (color palette, logos, marketing information)
If you have a current site, we will redesign your Storefront site so that it matches your current site. This will create a seamless experience for your eCommerce customers.
What's the Difference? Before and After.
| | | |
| --- | --- | --- |
| Features | Storefront Before | After Facelift |
| B2B/B2C | ♦ | ♦ |
| Responsive Web Design | | ♦ |
| Google Mobile Friendly | | ♦ |
| Improved User Interface | | ♦ |
| Auto-Fill UPC w/ BlueTooth Scanner Feature | | ♦ |
| Catalog Management | ♦ | ♦ |
| ERP Integration (SXe, A+, FACTS) | ♦ | ♦ |
EasyAsk Studio Gives You:
Powerful Merchandising Attributes:
Attribution defined within Studio
Natural Language rules
Product Ranking:
Boost/bury selected Products
Products defined using Natural Language rules, e.g. "jackets with inventory more than 500"
Determined by business users rather than by Storefront
Product Promotions:
Cross-sells, Up-sells etc.
Easy definition within Studio
Interactive Analysis:
Storefront allows you to see what customers are doing; Studio allows you to do something about it
See how customers are searching and make changes to reduce zero results or improve popular searches
View attribute usage, category clicks, popular search terms, problematic search terms, etc.
Take control of your site:
Easy-to-use Studio interface
No IT involvement

Preview changes before publishing
We're here for you.
By taking advantage of the latest features of EasyAsk, you will be able to improve the customer experience and prolong the effective life of your Storefront implementation.
 Let us help you unlock the potential of your website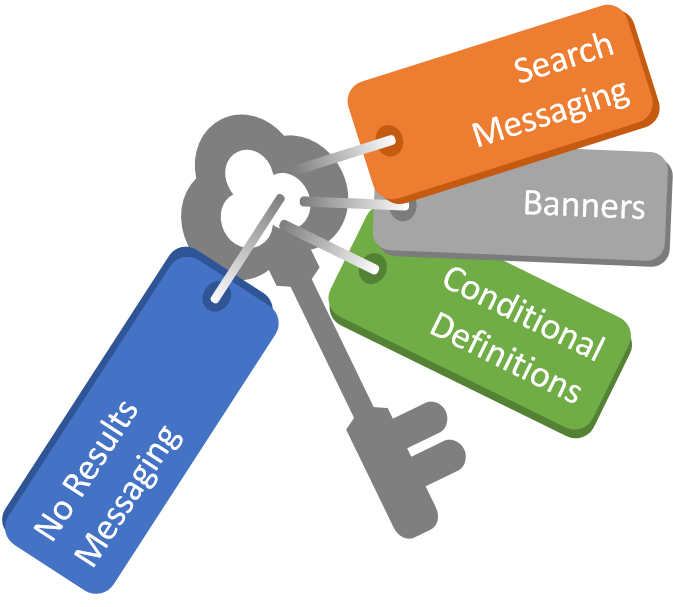 We look forward to working with you to see your revenues soar.