60-day          Free Trial
Experience for yourself the benefits of the EasyAsk Direct Program, including advanced search, analytics and merchandising functionality for Storefront.
EasyAsk Direct unlocks the power of Storefront for your B2B site
What you'll get
60 days of access to the EasyAsk Direct Program

Preliminary evaluation of your Storefront site followed by assistance from the EasyAsk experts

Installation and upgrade to the latest version of EasyAsk and EasyAsk Studio

Training

Ongoing Concierge B2B Merchandising Assistance

Enterprise class technical support
Jump on board and see all of the benefits of yourself.
What we'll do together
Enhance the shopping experience for your customers
Enhance the control and understanding for your B2B website management team, allowing them to increase sales and customer satisfaction
Dramatically improve Speed and Performance
Enable advanced eCommerce features, such as Search As You Type (Autocomplete), Landing Pages, Banners, Messaging and more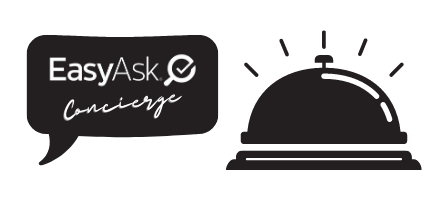 We're confident you'll like what you see
We'll show you what we can do in the 60 days, but you decide at the end of this time what your next step is, no strings attached.
Options for you after the trial
Wipe out your annual Storefront Support fees
Continue with EasyAsk Concierge Support
Benefit from ongoing upgrades and new features
Opt in for a fresh, responsive design for your Storefront site
Chart a roadmap to the future for your B2B site and business
Ready for the free trial?  Sign up here!